Packaging as an industry is constantly evolving and adapting itself to the requirement of the various industries which it serves. This article will look into the trends and the evolving aspects of packaging which are bound to play an important role in satisfying the needs of the consumers.
Digital Print– Packaging companies are responding to increase in market demand of customisation and digitalisation by investing more in skill set required for it .Industry statistics clearly portray that digital press installations are increasing in double digits while conventional press installations are contracting in single digits.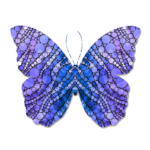 Increase in the role of e-commerce – Retail market has seen increasing usage of e-commerce and the trend is constantly increasing due to user friendly format of e-commerce websites coupled with the spread of internet connectivity. Demand for convenient and easily accessible packaging has propelled the spread of e-commerce.
Growth of flexible packaging-Premium branding, convenience, sustainability, functionality has propelled flexible packaging to grow at a faster rate than any other format of packaging. The usage of compactness along with double barrier protection and low carbon footprint has played a very important role. Need for ease of opening and re-closure has resulted in the implementation of stand-up boxes. Similarly on the go reliable packaging requirement will also increase.
Environment-friendly packaging –People are concerned with pollution and are investigating the issue more than ever before. They intend to see brands helping out with the problem instead of creating it.
Ethical Branding-Ethical branding has a sustained increase in usage percentage since the stabilization of markets in recent years. Fair-traded products should be labeled accordingly as customers want to see more brands promoting the practice.
Vibrant colors and affects-Increase in competition has played an important role in companies taking steps to differentiate their products on the shelf from their competitors. Vibrant colors, unique finishes, and intense solids help packaging stand out and we are seeing an increase in usage of foils, special varnishes, soft-touch finishes along with other embellishment options. Increase in usage of modern technology plays an important role in expanding brand engagement with the consumers.
Vintage packaging- Although bold colors and contemporary packaging are the year's top trends, many consumers long for past styles and are drawn to vintage packaging. Throwback designs tend to provide consumers a little something that was left behind, an essential part of their culture and memories
Minimalist packaging-Studies have found out that although consumers are more well-informed than ever, they have less trust in brands that fill product packaging with information. In France, 39 percent of consumers have less trust in brands that put excessive information on food and drink packages. In 2018, many brands will use the minimalistic design on their packaging, making it easy for consumers to parse a product's information.

The above enumerated fascinating trends clearly help us to buttress the claim that packaging will continue to evolve and expand taking into consideration the constant shifting in tastes of the consumers and advancement in technology.